Spring trout in the river Mörrum, 2 nights
Show map
In the middle of April the sun heats up both air and water, the wood anemones are in bloom along the river and the trout is preparing for going back to the sea. Both wintered and fresh trout from the sea can be active during this time of the year.
To succeed you have access to both pool 1-32 and the upper stretches of the river Mörrum in this package. In the right place at the right time and with proper equipment for the season – you'll catch trout! Welcome to meet the Spring by the river Mörrum!

Schedule:
On Thursday 16/4 Check in at Mörrum's Kronolaxfiske during the afternoon between 2pm-4.30pm. At 5pm we meet in our conference room to discuss strategies for the fishing experience to come.

On Friday 17/4 We start with breakfast. The fishing starts around 8.30am and where to fish is to be decided given the preconditions and requests. After lunch the fishing continues for as long as you want. Two guides are available during the day and up until 4pm.

On Saturday 18/4 we'll have breakfast at Laxen's Hus and then we'll continue fishing. The guides are available until lunch at 12am and the participants continue fishing as long as they wish during the afternoon. Check out must take place before lunch time. Do you wish to stay one more night and maybe fish one more day? Book via www.morrum.com or through our information desk at +46 454 50123.


Included:
Accommodation 2 nights (Thu-Sat) at Mörrum's Kronolaxfiske, 2 nights (basic standard, shared room, bed sheets, cleaning and check out must be done at the latest 11am), breakfast 2 mornings (Fri-Sat), 1 lunch (Fri), 2 guides available during all days, fishing license 2 days for pool 1-32 + Vittskövle, Knaggalid and Härnäs (Fri-Sat).

Level: This package is not a casting course. The participants need to be able to handle fly or spin.

Course dates: 16-18 April 2020
Availability: 7
Price: 3'290 SEK/person
Show more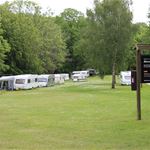 Camping
Distance: 9 meters
Our camp sites for tents and campers in Mörrum are located right by the riverside in a beautiful setting. Choose your date in the calendar.