Day Permits Mörrums Kronolaxfiske
Address: Kvarnvägen 1, 37530 Mörrum
Date: Thursday 22 jul 2021 - Friday 31 Dec 2021
Show map
Address: Kvarnvägen 1, 37530 Mörrum

During May 10th-31st zone limitation applies on pool 1-32. Choose either 1-16 in the morning and afternoon 17-32, or the opposite. Change of pools at 13.00.
Access to all pools (1-32) without rotation choose pool 1-32 + Vittskövle, Knaggalid and Härnäs.
When fishing in Mörrum river you must be able to show a valid fishing permit.
It is allowed to fish on your voucher/confirmation, printed or in the mobile phone. You can also get the permit at the office/Laxens Hus in Mörrum.
In connection with your purchase of a fishing license, you undertake to follow the regulations and rules that exist for fishing in Mörrumsån.
During the season you are allowed to fish from 05.00-02.00. Please note: For the premiere day you can fish 09.00-17.00 and September 30th 05.00-24.00.

In case of any questions please contact us at +46 454 50123 or morrum@sveaskog.se

Read more about our fishing permits here on Our Stretches



Show more
Book now - choose start date and product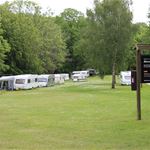 Camping
Distance: 234 meters
Our camp sites for tents and campers in Mörrum are located right by the riverside in a beautiful setting. Choose your date in the calendar.